ASBX HAS THE BEST MODEL FOR SMALL QUANTITIES
Clothing Manufacturers Portugal, with Lowest MOQS
Lead Time: From Sample to Bulk Done, 3 Weeks.
Select Styles and Fabrics
from our Sample Store.
Request Bulk Quotes and
enquire production info.
Lead Time: From Sample to Bulk Done, 6/9 Weeks
Send us your techpacks
for analysis and quote.
We recommend the closest
possible sample from the store
After the first sample is approved we can start working on a PPS custom sample.
Our Sustainable Product Range. Clothing Manufacturers Portugal of Jersey Clothing. Specialised on Premium and Luxury Streetwear.
Clothing Manufacturers Portugal with paramount focus on small quantities.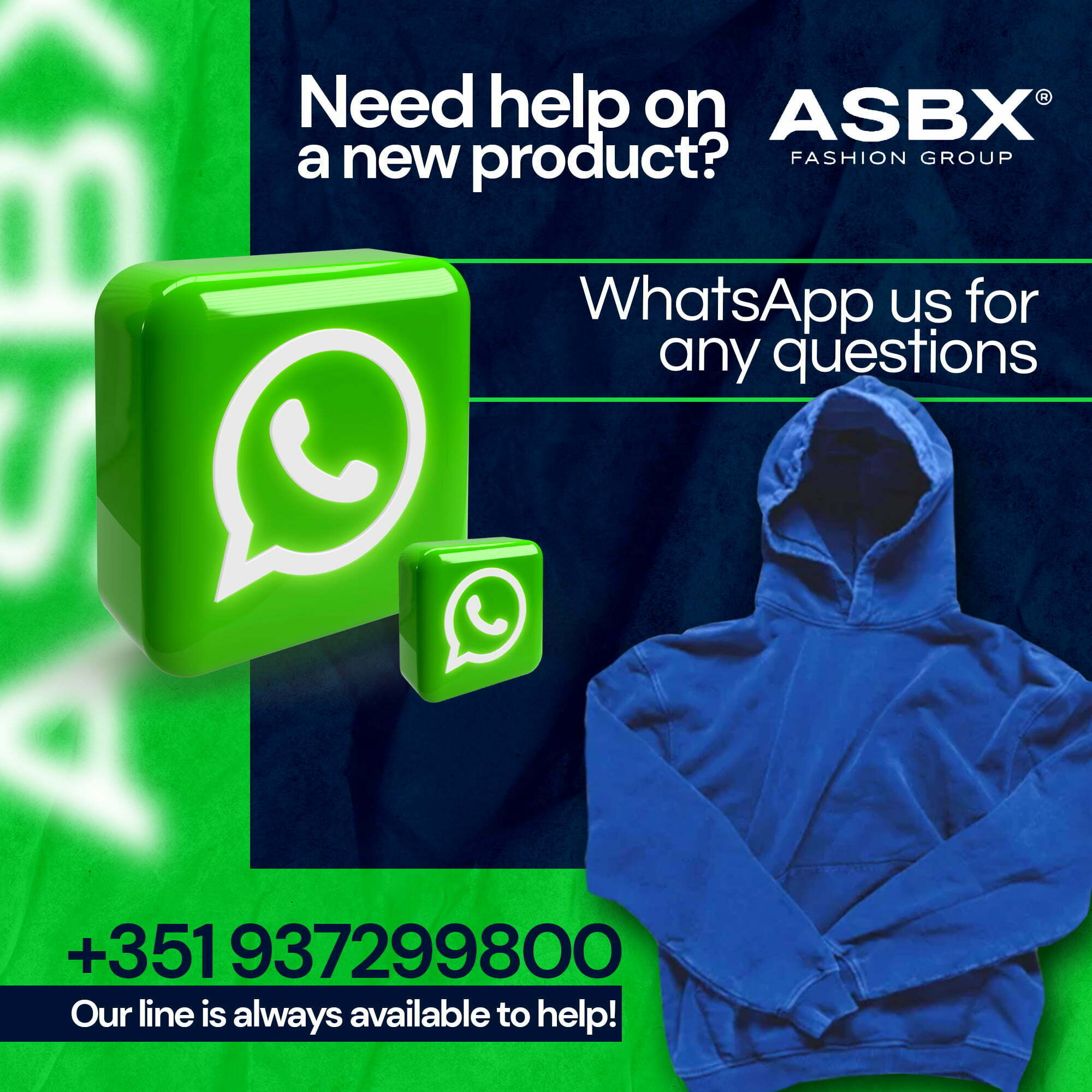 Clothing Manufacturers Portugal focused on making and selling high quality Jersey Clothing online. We produce using the most sustainable techniques and are continuously adapting to the latest Market trends in order to provide our clients the best selection of products.
Our model gives brands the widest options and potentialities scale. All our offerings have in mind to correct old textile errors, and create
the best possible costumer experience for a clothing production.
Clothing Manufacturers in Portugal #1 for supplying medium / high quality startups, working with over 3000 Brands in 55 countries worldwide.