OUR FACTORY
We Invest In Our Own Ultra Modern & Sustainable Production Facility in Barcelos
In order for ASBX to become a market leader in online clothing sales, we invested in our own ultra modern & Sustainable production facility In Barcelos, Portugal. Our plant is the only 5.0 Clothing Manufacturers in Portugal, since we produce Directly what is sold online on our sites. With this we can provide clients faster delivery leads and substantially reduce moqs.
At Peak Capacity our Structure can export over 20.000 items per week.
BEHIND THE SCENES
Discover our Production Stages
To make the highest quality fabrics ASBX since late 2021 has 20 circular knit machines able to produce several tons of fabrics per day. We make fabrics both in house or buy finished or raw fabrics (before dying) from selected and certified vendors in Portugal. Certain Materials for sports items we also produce or work with specialised importers.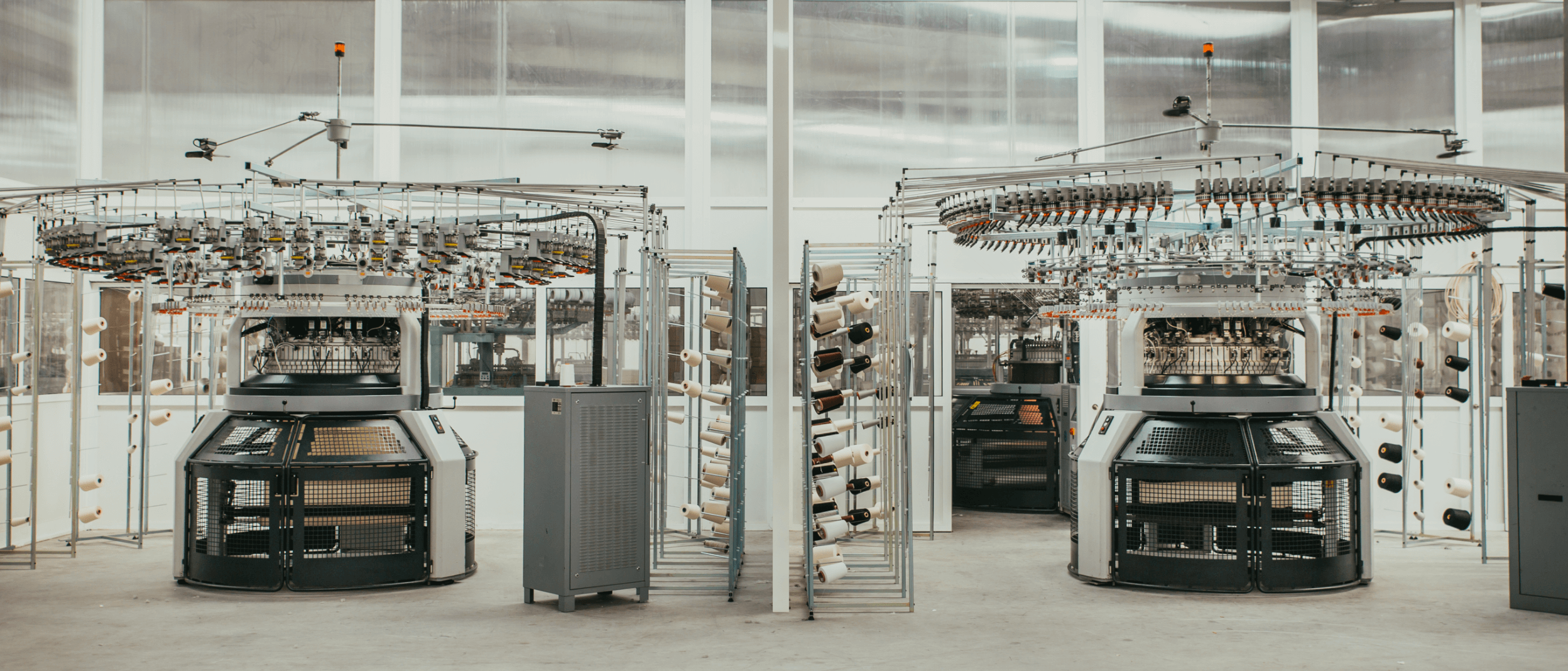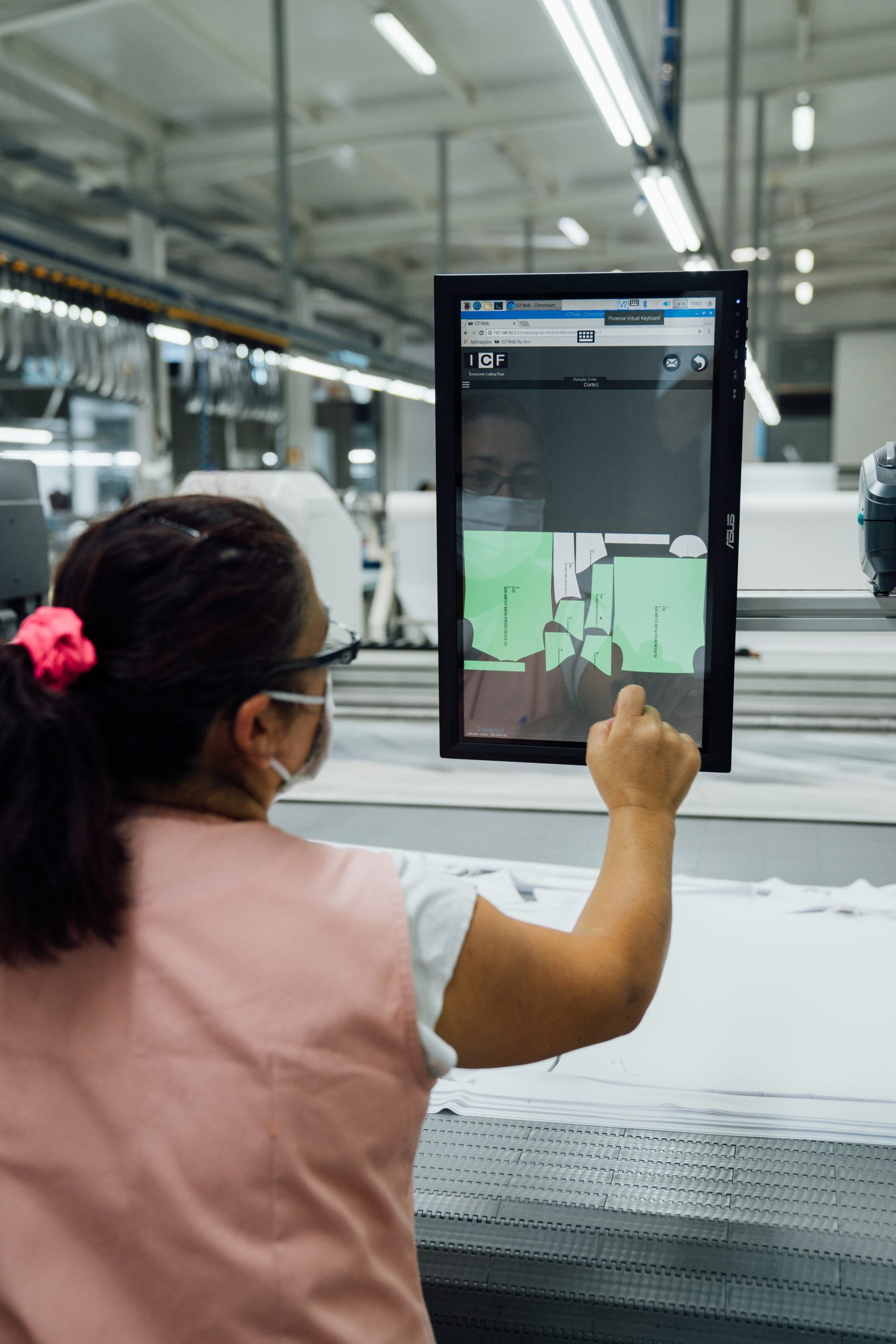 In order to have the best prices our cutting team makes sure to have the best use of raw materials. We use both Manual and automatic cutting systems depending on the size of the order. We can also do in house cutting or work with specific cutting contractors.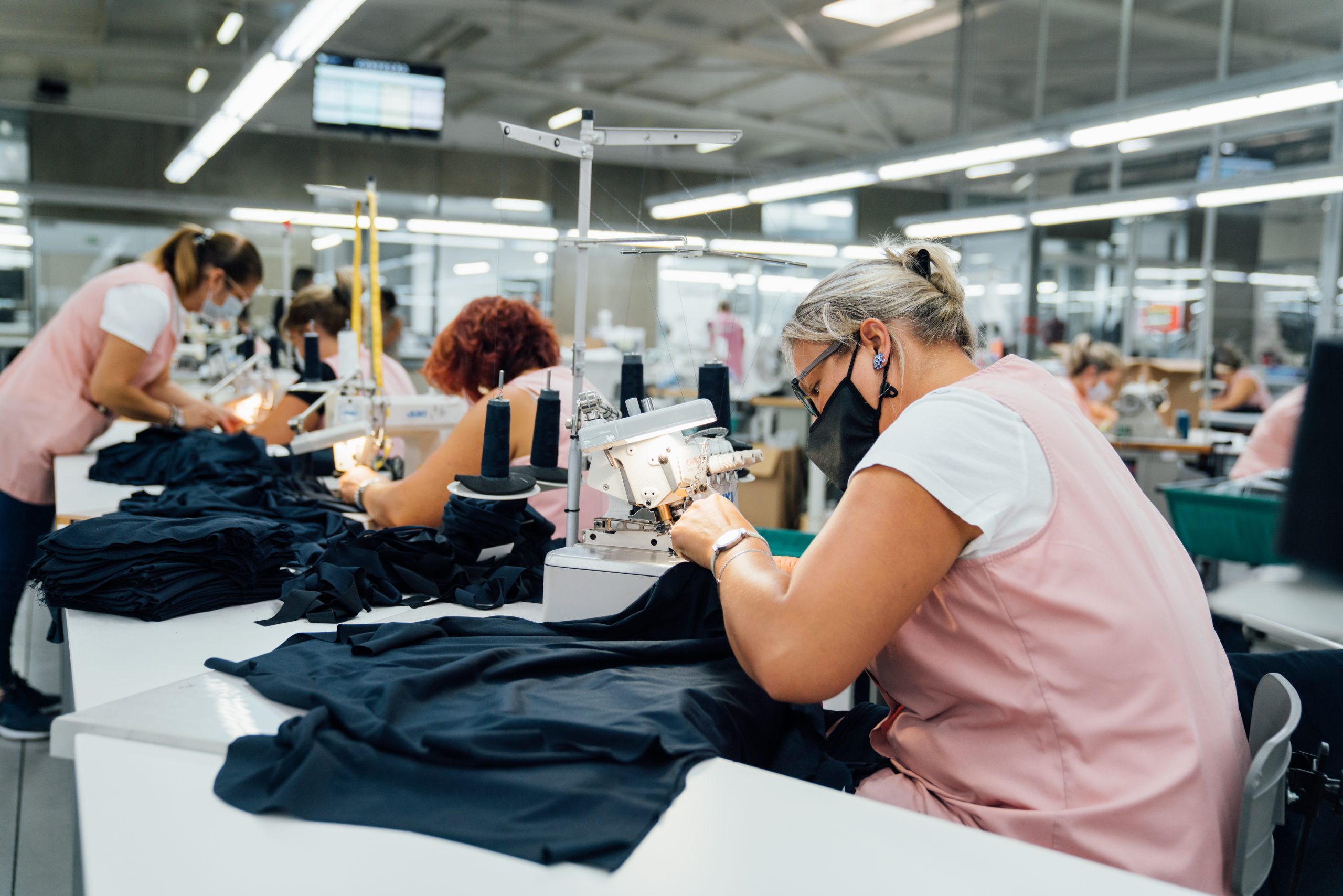 We have a highly productive in-house confection line, which allows us to respond quickly to a vast amount of small orders. We also work with several confections by feitio in the areas of Barcelos and Fafe, creating jobs in the communities around us.
For Printing ASBX uses Next Generation Kornit Atlas Max Machines. Which are highly advanced, best in class machines. That Substantially reduce ink usages and provides a superior quality to the costumers.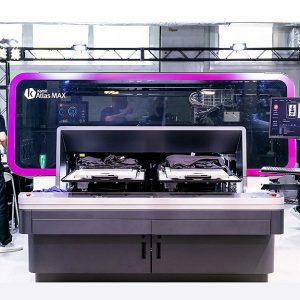 COME VISIT US
Would You Like to
Visit our Factory?
You can email us at the production email and request an in person meeting.