Made in Portugal Manufacturer. ASBX is a big defender of our national confection.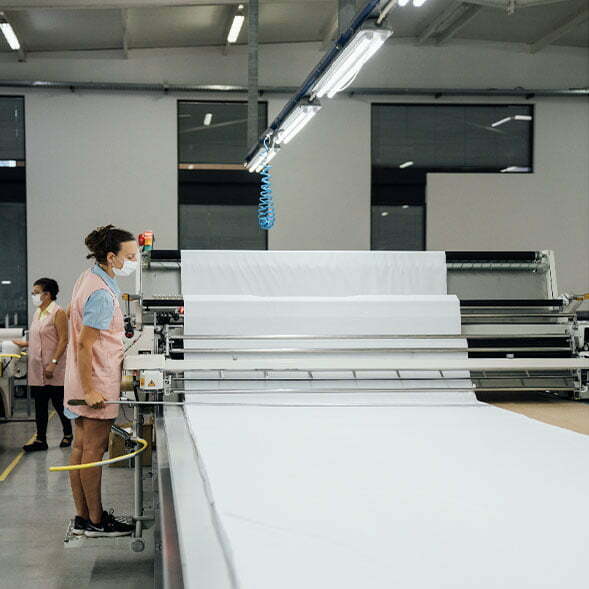 Why Is Made in Portugal the Best Manufacturing Hub in Europe?
Portugal is an invetive market regarding to the textile and clothing sector. As a matter in fact, the country is on the verge of turning itself to the most modern and digitally savy manufacturing hub in Europe. Both Major brands and startups are constantly looking for new manufacrturers in Portugal to produce high quality products in ethical ways.
Paramount focus on Sustainability – ASBX. Made in Portugal Manufacturer
Our country is by far more ethical player in the sourcing market. When in comparison to Turkey or China, countries that mostly produce on a bigger scale. And where labor regulations are questionable and most of the time violated as a result of bad ethics and low prices pressures. Portugal has a huge reputation for high quality textile production and also for having 1st world labout practices.
We are currently one of the most sustainable manufactures in Portugal.
We constantly work to be the supplier of the future by bringing high quality products to startup brands through sustainable processes, allowing clients to grow and launch products faster. 
How Can we help out?
ASBX, as a Sustainable clothing manufacturer in Portugal with Low MOQs offers clients the most sustainable fashion products in Europe, made in a high-tech factory in Barcelos Portugal, being the ultimate supplier for conscious brands who care about ethical production.
We are currently Portugals #1 clothing manufacturer for supplying medium / high quality startups. We work with over 3000 brands and SME's in 55 countries worldwide.
If you wold like to start a fashion brand or manufacturer.