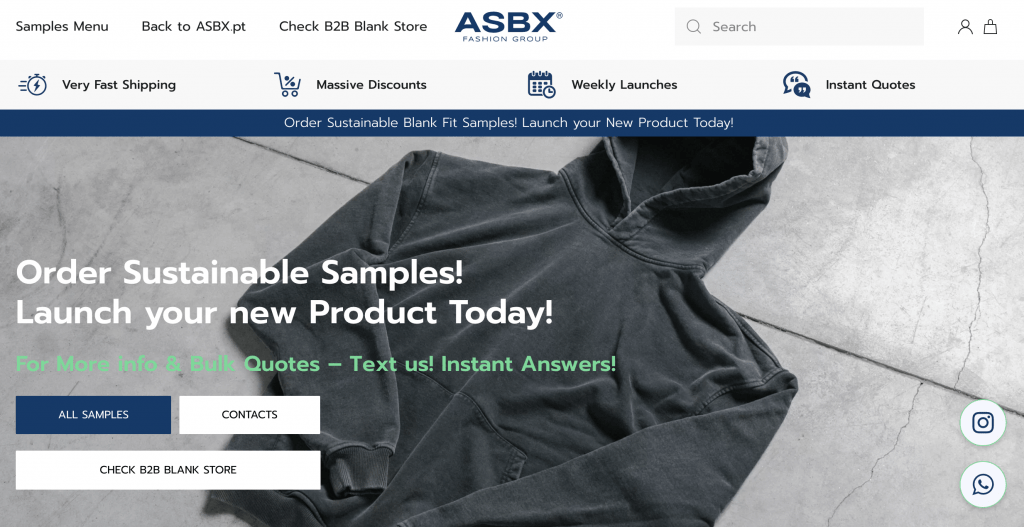 Sportswear Manufacturers Portugal – ASBX
Coming Soon! – A big Expansion to our product range!
In Late September 2022, ASBX will finally get seriously into the sports clothes business. Since the last 2 months and due to costumer requests, we have been developing a sports line, with ultra-trendy items that we can now produce using our current factory and fabric vendors. 
This sports items will be available for samples at our store so there will be no delay getting samples and be possible to order them blanks for bulk. Also, for sports items and with higher moqs will be a chance to do custom orders though. 
With this launch we hope to bring again to the market a solution that will create a lot value to our client base by making even more items easily accessible.
Low or No MOQ Sportwears Manufacturing in Portugal! Sportswear Manufacturers Portugal – ASBX
At ASBX our focus is always to help startup and small brands to launch products easily and create solutions that specifically fix market errors for this client base. So for our sports lines, same as on our other product ranges, will be items with Low and even No MOQ.
How Can we help out?
As a Sustainable clothing manufacturer in Portugal with Low MOQs offers clients the most sustainable fashion products in Europe, made in a high-tech factory in Barcelos Portugal, being the ultimate supplier for conscious brands who care about ethical production.
Currently Portugals #1 clothing manufacturer for supplying medium / high quality startups. We work with over 1500 brands and SME's in 55 countries worldwide.
Feel Free to Contact us and we can quickly provide you a project analysis!