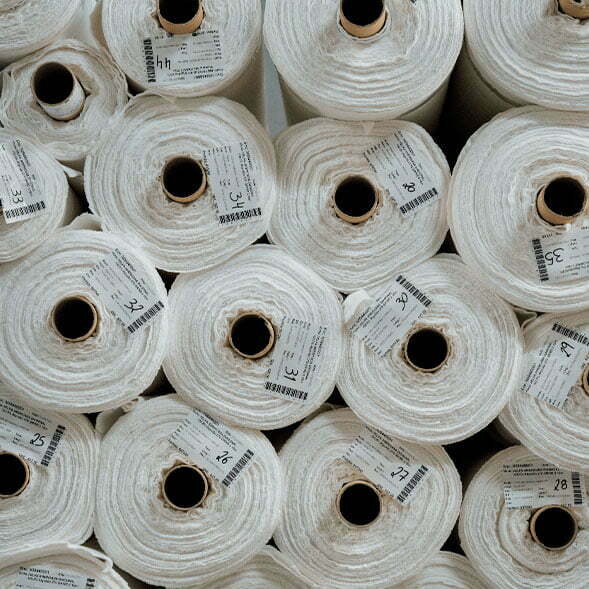 Which country is a top clothes manufacturer? Biggest clothing manufacturers in the world.
The fashion sector is performing a major role in every country's economic development and expected to grow exponentially further in the 2020's.
Newer and younger consumers are demanding almost instant online shopping and never seen before product variety, what is both a challenge and a major opportunity for clothing manufacturers. That is why the need for fast garment product is growing day by day.
However, as a result of this excessive demand, all players face a sustainability responsibility and have to ensure the planet is less harmed as possible.
With the increased online demand and innovative business models, countries worldwide are ramping up their productions and making their local companies more competitive in a global scale. In this article, we will talk about some of the best garment industries in the world.
High Quality Sustainable Countries:
When a brand is looking for a high-quality product with a low moq, a local factory is always advisable! So, we selected below the best countries for high quality production!
Portugal
Portugal's central location and infrastructure means that exports can be sent to Europe and the Americas very easily. Production times are much faster and shipping costs much lower than Asian countries. The government offers several incentives and funds to the export clothing industry in Portugal meaning that factories are more competitive and can provide costumers better products. Both Major Retailers and Startup Brands take advantage of this and manufacture their clothes in Portugal. The country is specially popular and competitive with European buyers when it comes to high quality products with the lowest MQS worldwide for fully custom products. It's for sure one of the strongest and most sustainable textile industries worldwide.
Italy
The Italian textile industry is the leading luxury apparel & textile manufacturing hub in the world. Italy covers the entire range of textiles, with cotton, linen, silk, and wool. The Italian textile industry is mostly export focused. It has a more solid industrial structure with innovative technologies and branded textiles and accessories. Italy is very strong when it comes to branded products such as the best accessory and zipper brands or highly innovative textile materials, ranging from coated canvas to highly advanced fabris. The highly industrialised north of the country plays a vital role as a textile hub, being one of the most advance world wide on this type of items.
High-Volume Countries:
When a brand gets to a certain point, the manufacturing capacity they require might only be achievable on the high volume countries however lower costs and higher outputs, might come at the expense of sustainability and ethical manufacturing.
Bangladesh
In recent decades, Bangladesh has risen as a powerhouse for low cost apparel manufacturing. The country's strengths are cheap labor cost and vast workforce. Where a monthly salary is roughly 6 times less than in China.
Low Prices and High Production capacity have attracted many major global retail brands to Bangladesh. The country is a leading textile exporter in this market segment. Also, the vertical capacities of Bangladesh, which helps global brands to enjoy scale gains as vertical suppliers that control the entire process are common in the country. The textile industry of Bangladesh is growing rapidly due to china's rising costs and huge workforce available.
Turkey
Despite China's domination, Turkey has been a huge part of the Europe clothing import market for a long time. They typically offer higher-quality fabrics and slightly lower prices to per example Portugal with a higher production capacity.
Their supply chain infrastructure is vast and can offer embroidered products, custom orders, and lower quantity orders in relatively fast lead times. Their workforce is also highly skilled, manufacturing everything from quality cotton to designer denim. However, don't get caught with turkey's aggressive marketing, as for small moqs, their prices get get very high, specially with export savvy companies preying on western buyers. Communication issues with suppliers and instability are also risk factors when considering a production partnership in the country.
China
China is still the biggest manufacturer of textiles and clothing. It has the largest workforce with over 200 million workers. So price and quality are two points that China can offer that other countries are not yet able to rival, whether is one or the other but not both. China also has the infrastructure and knowledge to keep being significant player. But be aware that China's wages are increasing in the manufacturing industry and predictions say that prices might be close to those of turkey per example.
How we can help?
ASBX Is a next-generation Portugal Clothing manufacturer for high quality  streetwear with LOW MOQs. We are currently Portugals #1 manufacturer  for supplying medium / high quality startups. We work with over 1500  brands and SME's in 55 countries worldwide. If you would like to start a  fashion brand or manufacturer a suitable streetwear product , we would  be delighted to hear from you!
Article by ASBX