Best Clothing Manufacturers for streetwear clothing – ASBX. Streetwear Clothing Manufacturers in Portugal.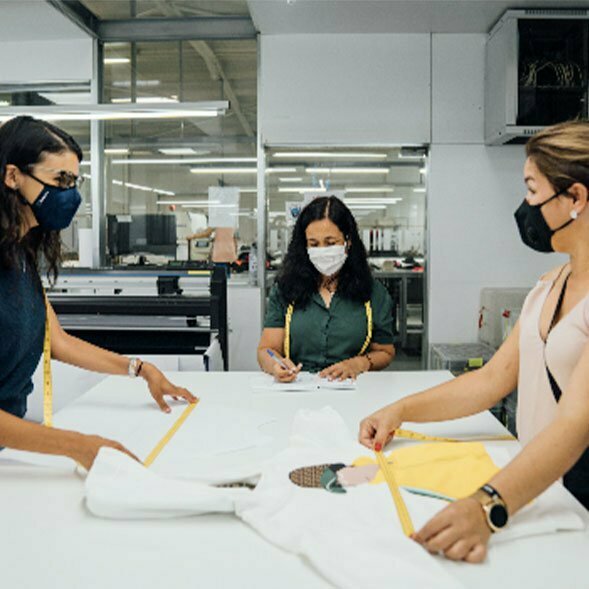 Portugal´s Best Manufacturing Companies, an overview of the Portugal Clothing manufacturers Industry. Which is specially competitive for streetwear products.
Portugal is home to the the fiercest textile industry in Europe and is famous for it's high quality streetwear products. Specially jersey clothing and home textiles. What causes the Portuguese Clothing Manufacturing industry so singular. Is how most sections of it's value chain can be found in the north of the country. Specially around Braga ,Barcelos and Guimarães.
Although the country used to be famous in the past, for high volume cheap clothes for major retailers, the industry now is suffering a substantial shift in focus. Making a change, towards clothing of the highest quality, using the countries massive experience and econological focus combined with digital innovation. Portugal is for sure one of the best clothing manufacturers countries in the World for startup brands.
Portugal has a Large and Cohesive ecosystem of Clothing Manufacturing Companies. Best Clothing Manufacturers for streetwear clothing – ASBX
The country is home to about 6k manufacturing plants, with several sizes, working in all sectors of the textile industry. These plants are specially competitive for making small batches of clothing. Due to the fact that the industry is mostly decentralized and most factories are micro to small enterprises. This allows for quick responses and creativity when presenting the best clothing manufacturing solutions to foreign buyers.
However, it's recent success in the European Market is due to centuries of textile tradition, starting back in the nineteenth century, when Portugal was able to produce garments at a much lower price than their European counterparts.
Portugal is for sure famous for it's high- end products, which can notoriously be seen in the international markets. A lot of brands produce in the country, anywhere from startups to top luxury brands.
Sustainability is a top priority for the country's Clothing Manufacturers.
The Environment is a must and a focus we would say for the big majority of the best clothing manufacturers in Portugal. Companies are genuinely worried with our planet and really make an effort to adapt to using the best technologies and following all required environmental legal frameworks. One of the missions of the best clothing manufacturers has been to creating a European wide level of actions and processes with the European union and registering with several major standards, such as ISO and GOTS, per example.
Portugal has extremely proficient garment professionals specially trained for auditing and implementing all levels of international standards. Also we can see increasing focus of the garment industry in Portugal to increase it's social responsibly and ensure all laboring Is ethical at all levels of the process.
Portugal Clothing Manufacturing is one of the most important sectors of the Country's Economy.
The Portugal Clothing Manufacturing Industry is one of the most vibrant and prosperous sectors of the countries economy, creating vast wealth and many employment opportunities. Collectively is responsible for up to 15% of the countries total exports by gross volumes and is for sure one of the biggest exporters only behind a few countries. The footwear sector, although more centralized is also very strong, exporting to over a 100 countries and a total output of more than 70 million pairs of shoes are exported every year. According to the ATP, Portugal exports over 10 Billion euros a year in 2019 summing up both clothing and footwear sectors, which is a huge part of the countries national exports.
How Can we help out?
ASBX, as a Sustainable clothing manufacturer in Portugal with Low MOQs offers clients the most sustainable fashion products in Europe. Made in a high-tech factory in Barcelos Portugal, being the ultimate supplier for conscious brands who care about ethical production. 
We are currently Portugals #1 clothing manufacturer for supplying medium / high quality startups. We work with over 1500 brands and SME's in 55 countries worldwide.
Also check our sample store for the best Samples!
Let us know how we can help, and feel free to get in contact!